Great work begins with great ideas.
The MKS team brings value to your project from the moment an idea intersects a need. We begin by listening carefully to your needs and ideas. When we are involved from the very beginning, our team can brainstorm solutions, explore a multitude of options and challenge assumptions. We'll work alongside you to transform your idea into a master plan that meets your needs. By working closely with you, we can tailor a plan-design-construction experience that ensures the best value. At MKS we have a proven track record of delivering great work built on great ideas.
North Webster Library
Real Time Images of Progress at North Webster Library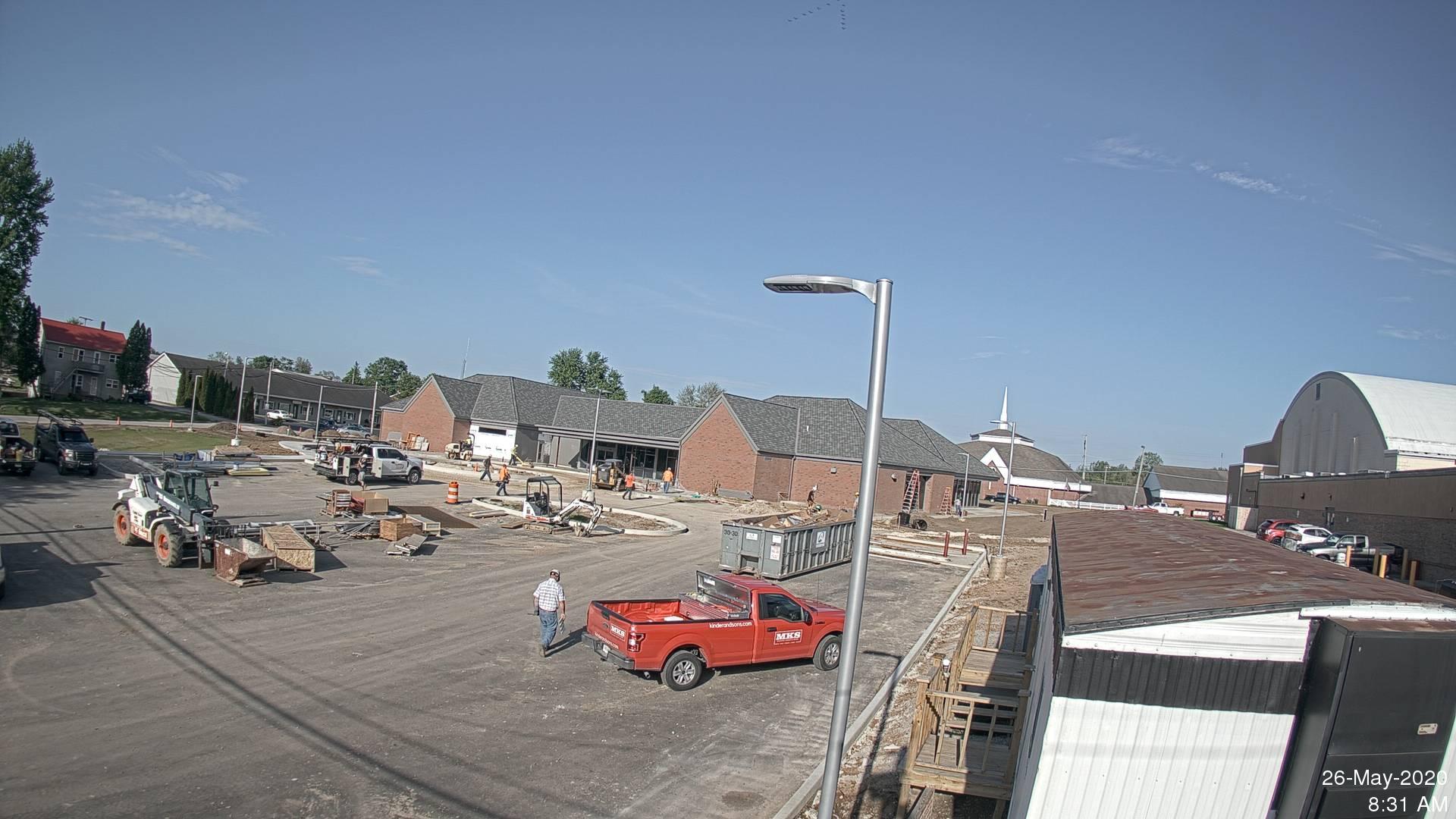 Our Services
MKS is a leader in plan-design-build construction. Family owned and operated since 1892, we've turned vision into reality through thousands of projects and transformed skylines across northeast Indiana. We've changed the landscape with new industrial facilities, houses of worship, health-care facilities, senior-care residences, college campuses and office buildings.
Our single-source approach saves clients time, trouble and money. We deliver expert assistance with site selection, zoning and permitting, planning, design and construction management.
Testimonial
"We enjoy working with MKS and the quality and work that they bring will enable us to continue to grow here in Fort Wayne."
Matt Hirschy
Chief Financial Officer, Brotherhood Mutual
Testimonial
"The new facility that was built at Turnstone will be extraordinarily helpful to improving the quality of life for people with disabilities in our community."
Nancy Louraine
Former CEO, Turnstone
Testimonial
"We love working with Michael Kinder & Sons. They have become part of our family at Indiana Tech. The Kinders themselves are involved from start to finish in every job they do, going out of their way to make sure we're getting first class quality. We have worked with numerous competitors over the years and definitely see a difference working with MKS!"
Mike Townsley
Director of Building & Grounds, Indiana Tech
Project Showcase
Commercial
Educational
Health Care / Senior Living
Industrial
Not-for-Profit
Public / Government
Religious
Triton Junior-Senior High School Groundbreaking
Community Involvement
The Triton Trojans Junior-Senior High School held a ground breaking for their brand new auxiliary gym and renovations on Monday, April 10, 2018. Key personnel from the school were there to help kick off the building process by digging the…